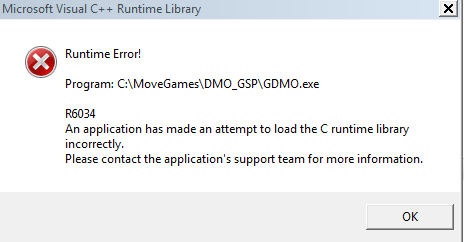 To fix the runtime error when you open GDMO, just place
"GDMO.exe.manifest"
inside "C:\MoveGames\DMO_GSP", where GDMO.exe is located and start the game.
Since so many people were getting this error i made this post, hope it helps you
Virustotal link. Make sure to scan it yourself, its never too much
https://www.virustotal.com/pt/file/e39340242a62348c0cf09912aaa3820825b9e2dcf5eb83ad9374014791b1cdfc/analysis/1460652675/
If it helped, leave a Thank you, if it didn't ill be glad to help!